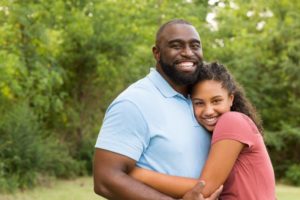 Did you and your teen just learn that they'll need to get braces? Are they resistant to the idea of having metal wires and brackets in their mouth? Invisalign Teen offers a faster, more discreet, and more comfortable alternative that can improve your child's oral health and boost their confidence. It makes sense that you would want to make an informed decision based on what's best for your child, especially since this involves their future health. Here are five facts you should know about this modern treatment before you tell your teen, "Yes, you can get Invisalign." 
It's a Great Alternative For Teens With Mild to Moderate Orthodontic Issues
Invisalign makes special aligners just for teens, called Invisalign Teen. It's a great alternative to metal braces that can help treat mild and moderate crowding, spacing, misalignment, and bite issues. The best way to find out if your teen can benefit from the treatment is to ask their orthodontist. They'll assess the severity of your child's situation and determine whether aligners or metal braces would be the best choice. After their consultation, they'll develop a customized Invisalign treatment timeline that is specially made to meet your child's needs.
Make Sure Your Teen is Willing to Make a Commitment
The thought of clear, removable aligners may automatically attract your teen to Invisalign treatment, but it's important to let them know that it's still going to require an average commitment of between eight months and a year. Invisalign can be a great way to teach your teenager a little bite about responsibility, plus, it's an investment of their time that will benefit them as adults!
The Treatment Requires Regular Visits To Their Orthodontist
Like any orthodontic treatment, you'll need to take your teen to visit their orthodontist every six to eight weeks. The good news is that these appointments only last between 15 and 30 minutes. Their orthodontist will conduct a quick progress check to make sure they're on track with their timeline and give them their next sets of aligners. Some parents are dissuaded by this detail of the treatment, but their orthodontist can help schedule these appointments in advance so you can easily work them into your schedule.
It's Not Always Pricier Than Metal Braces
With all the added benefits of Invisalign treatment, many parents are under the assumption that it's more expensive than traditional braces. However, with its rise to popularity, it has become more affordable than ever. Plus, many orthodontists accept dental insurance and offer additional financing options like flexible monthly payment plans.  
They'll Need to Wear Their Aligners For a Majority of the Day
Be sure to remind your teen that just because their aligners are removable doesn't mean that they'll be able to frequently take them out and still achieve the results they want. It's required that they wear their trays for 22 hours each day if they plan to finish their treatment by the orthodontist's projected date, which requires a good amount of self-discipline.
Hopefully, the five points highlighted above have shed some light on what Invisalign Teen will be like for you and your child. The best way to know for sure whether they're eligible for this discreet orthodontic treatment is to schedule a consultation with their professional.
About the Author
Dr. William Holland is a dual-trained orthodontist and prosthodontist and has completed a five-year specialty program at the University of Florida College of Dentistry. He is one of only about ten dual specialists in the entire nation. He has completed advanced training that allows him to effectively and quickly solve complicated orthodontic cases with ease while achieving exquisite results. For questions or to schedule a consultation for Invisalign Teen, visit Ortega Orthodontics' website or call 904-388-4600.