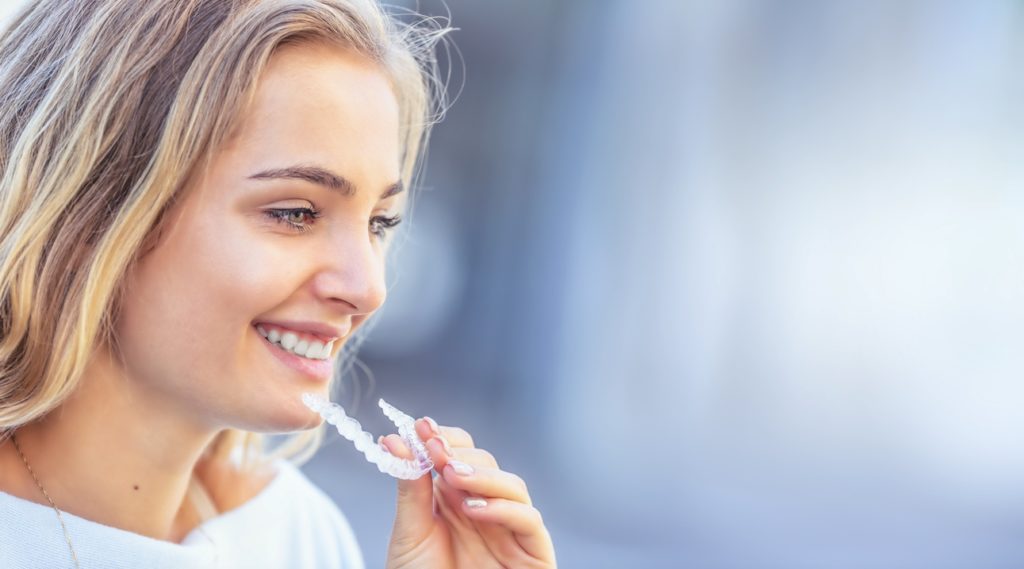 You have recently gotten Invisalign clear aligners. You're ecstatic to finally achieve your dream smile, but what do you do until then? How do you enjoy yourself on a night out when you need to keep your Invisalign in for most of the day? You don't want to have to completely miss out on all of the appetizers and fun drinks. How can you have it all at once? Continue on for a few tips on having fun, drinking, and eating with Invisalign.
Bring Your Case
You should be wearing your aligners for 20-22 hours every day. Even if you don't plan on having any alcoholic beverages or snacks, you should bring the hard case for your aligners anyways. If you change your mind and need to take them out, it's important that you can put them into a safe place until you're able to place them back into your mouth. If your aligners become damaged, it can take longer than expected to complete your treatments and cost a lot more money to have them repaired.
Stick to Clear Drinks
When you drink liquids with darker pigments like dark beer and red wine, they can stain both your teeth and your aligners. Stick to water if you can because you can drink it while you keep your Invisalign in your mouth. If you decide that it's time for a cocktail, pick a lighter one and remove your aligners while you're sipping on it. You don't want the beverage to stick to your teeth and increase your risk of developing tooth decay.
Rinse with Water
If you decide to remove your aligners and have a quick drink, make sure to rinse your mouth with water before putting them back in. Even though you should be brushing your teeth, a quick rinse can get you by until you're able to clean them properly.
Bring a Toothbrush
If you're snacking on appetizers or having beverages other than water, the best thing you can do is brush your teeth before putting your aligners back into your mouth. This will keep your Invisalign from becoming stained and reduce your risk for tooth decay and other dental issues.
Just because your smile is a work in progress doesn't mean that you need to give up all your good times with friends. Just remember to have fun, take care of your teeth, and keep your aligners safe. You'll have the smile you've always wanted in no time!
About the Author
Dr. William Holland is a fourth-generation dentist serving families in the Jacksonville, FL area. He graduated Magna Cum Laude from the University of Florida College of Dentistry. He limits his practice to orthodontics, and with his expertise in the field, he is qualified to treat particularly complicated cases. He provides Invisalign as one of his many services. For more information or to schedule a consultation, visit his websiteor call (904) 388-4600.