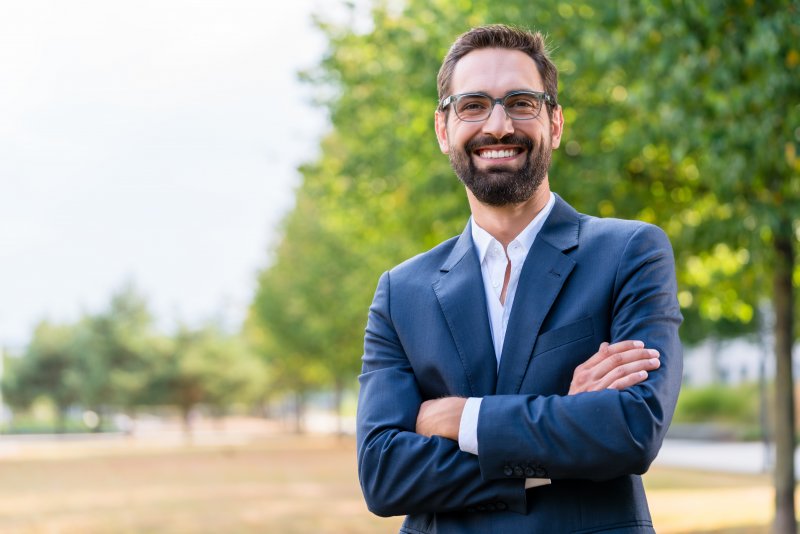 Are you ready for some staggering statistics? According to the American Association of Orthodontics, over one-third of U.S. adults are unhappy with their smile. Plus, 78% of Americans perceive adults with crooked teeth to be unsuccessful, 22% believe a better smile would lead to a better love life, and 48% have untagged themselves from a picture on Facebook between they didn't like their smile. Fortunately, that's where braces come in! Read on for information on adult braces in Jacksonville.
So, Can You Get Braces Over 40?
Since a large portion of patients with braces are teenagers and young adults, you may find yourself wondering if this orthodontic treatment is limited to that age group. The answer? Absolutely not! Whether it is crooked teeth or an improper bite, braces can help you achieve a beautiful, flawless smile at any age.
5 Reasons to Consider Orthodontic Treatment
While the aesthetic benefits of straight teeth are undeniable, those aren't the only reasons to consider braces. As you age, you may notice that your teeth have shifted into a new position, which can negatively impact your bite and speech. Therefore, if you experience any of the below symptoms, you should talk to your orthodontist about braces:
Difficulty chewing.
Speech issues.
Bite problems.
Swollen gums.
Food consistently getting lodged between gaps in your teeth.
3 Benefits of Adult Braces
There are numerous options available – Years prior, patients were limited to traditional metal braces. While this orthodontic treatment continues to be highly effective, patients today can also choose a virtually invisible alternative, like Invisalign. Plus, with multiple options available, you can pick one that seamlessly fits your lifestyle and budget!
Long-lasting results – Often, patients who had braces as a child end up getting them again down the road because they didn't take their post-treatment care seriously. However, adult patients understand the importance of wearing their retainer and implementing a consistent oral hygiene routine, which leads to long-lasting results.
Boosts self-esteem – If your smile prevents you from feeling confident, going after the promotion you've been eyeing, or attending milestone celebrations, adult braces can be life-changing.
For decades, braces have helped patients safely achieve their dream smile. If crooked, misaligned teeth or an improper bite are holding you back, talk to your orthodontist today about upgrading your smile with adult braces!
About the Author
Dr. William "Vaughn" Holland's father, uncle, both grandfathers, and one great-grandfather were dentists. So, it's safe to say that dentistry is in his blood! When it came time for his education, he completed his undergraduate degree at the University of Florida before graduating Magna Cum Laude with his Doctor of Dental Medicine. Today, he has numerous achievements under his belt, including a Specialty Certificate in Orthodontics and a Master of Dental Sciences. If you are looking for an orthodontist in Jacksonville, visit his website or give him a call at 904-388-4600.