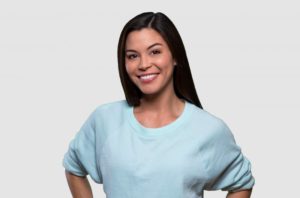 When you think of straight teeth, what is the first thing that comes to mind? Many people would say something along the lines of "a beautiful smile." Without a doubt, well-aligned teeth look attractive — but that is just the beginning of the advantages they offer. They also provide some significant health benefits, including a reduced risk of cavities, improved digestion, and so much more.
Reduced Risk of Cavities
Misaligned teeth are more likely to get food particles and bacteria trapped between them. Plus, they may be more challenging to clean. These factors contribute to a heightened risk of cavities. After an orthodontist in Jacksonville helps you to straighten your teeth, you may find that your oral hygiene routine is much easier and perhaps more thorough. Plus, your teeth will be less prone to trap substances between them.
Lower Risk of Breakage, Wear, and Tear
Harmonious occlusion (bite) is an important factor in oral health. Unfortunately, misaligned teeth are more prone to various types of malocclusion, including overbite, underbite, crossbite, and more. These issues adversely affect the way the top and bottom teeth hit each other. They may make contact at odd angles, which increases the risk of breakage. Teeth grinding, which can seriously wear down enamel over time, is also a real possibility. Correcting malocclusion reduces these risks.
Improved Digestion
Chewing your food is an important part of the digestive process. Unfortunately, misaligned teeth may not be able to chew as well as they should, which can lead to discomfort later in the digestive process. Straightening your teeth may enable you to chew your food thoroughly and properly.
Less Head and Neck Pain
Orthodontic problems are often associated with a condition called TMD, which affects the function of the jaw joint. Strain on the jaw joint, in turn, can affect nearby muscles, leading to headaches, neckaches, shoulder aches, and other musculoskeletal symptoms. Many patients who get their teeth straightened find that such problems are greatly lessened.
Heightened Self-Confidence
Many individuals with significant dental misalignment find that they hesitate to smile in public or meet new people because of the way their teeth look. Speech issues that result from crooked teeth can also have a negative bearing on self-confidence. Orthodontic treatment may be the key to helping you feel comfortable in social situations.
Get Started on the Path to Straight Teeth
Whether your dental misalignment is mild, severe, or somewhere in between, your health may improve when you seek treatment! Your orthodontist will assess your condition and recommend the teeth-straightening method that they believe is the best fit for your circumstances.
Meet the Orthodontist
Dr. William Holland is an accomplished orthodontist who offers a wide range of treatments, including traditional braces, lingual braces, clear aligners, and more. He is happy to serve patients of practically any age, and his extensive training equips him to handle even complex cases. If you would like to find out how straightening your teeth might benefit your health, he would be pleased to talk with you. Contact our team at 904-388-4600.