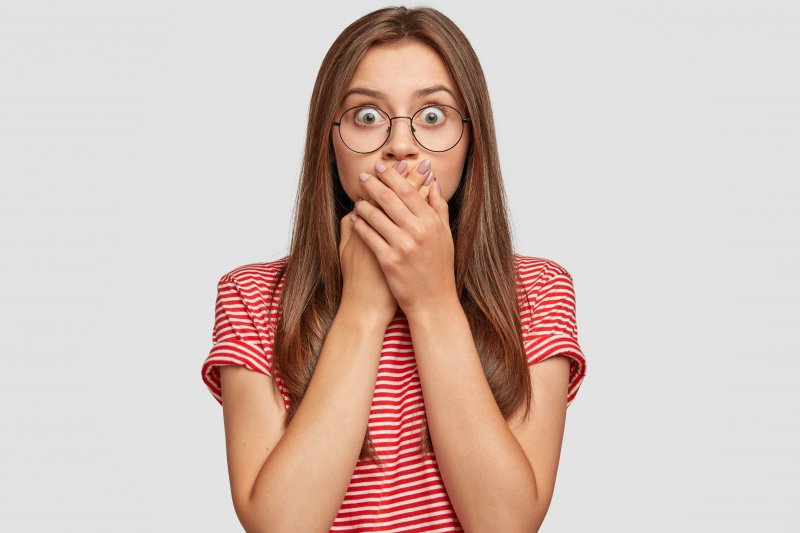 Thanks to modern orthodontics, issues like bite problems and spaced-out teeth can be addressed seamlessly. Over the course of a few months or years, metal brackets and wires can incrementally guide your teeth closer and closer to their properly aligned positions. While the materials are extremely durable, they aren't indestructible. As a result, one bad fall or one wrong bite into your food can land you with a broken bracket or wire. If you find yourself in this situation, here are a few dos and don'ts to keep in mind!
Do Call Your Orthodontist
Whether you have a loose bracket or a broken wire, priority number one is always to get in touch with your orthodontist's office. From there, their team can step you through what to do next. If needed, they can even provide you with first aid instructions over the phone. Once they have a better understanding of your situation, they can schedule an appointment for you to come in to see your orthodontist.
Don't Eat Hard or Sticky Foods
If you aren't heading straight to your orthodontist's office, then you may eat a meal or two with your broken braces. To prevent further damage, stick to soft foods that require minimal chewing, like oatmeal, yogurt, applesauce, and mashed potatoes. Especially hard or sticky foods, like chewy steak or peanut brittle, will only exacerbate the issue.
Do Keep Your Mouth Clean
Broken braces leave your mouth vulnerable to soft tissue cuts and gum irritation. To prevent infection, keep the area clean by continuing to brush and floss. You should also rinse with a mixture of salt and warm water to reduce puffiness and kill harmful bacteria.
Don't Attempt to Fix Your Braces At Home
When your braces break, it can be tempting to try to remedy the situation at home. However, the last thing you want is to make the problem worse. If you're uncomfortable, place some orthodontic wax around the sharp edge of your braces until your appointment.
Do Bring Any Orthodontic Materials to Your Appointment
One important best practice that patients often forget is to bring any stray orthodontic materials with you to your appointment. For example, if a bracket breaks off during a sports-related injury, gather up the pieces in a plastic bag or small container. This can save you valuable money and time.
Amid an orthodontic emergency, your first reaction may be to panic. Instead, take a deep breath, keep the above dos and don'ts in mind, and visit your orthodontist as soon as possible for treatment!
About the Author
As a fourth-generation dentist, passion for the field of dentistry is truly in Dr. William "Vaughn" Holland's blood. After earning his dental doctorate from the University of Florida College of Dentistry, he was selected for a five-year dual specialty program in both Prosthodontics and Orthodontics. Since then, he has received multiple academic awards and achieved numerous accomplishments, all while helping his nearby patients transform their smiles. If you're interested in orthodontic treatment or are struggling with an orthodontic emergency, don't hesitate to visit his website or give him a call at 904-388-4600.