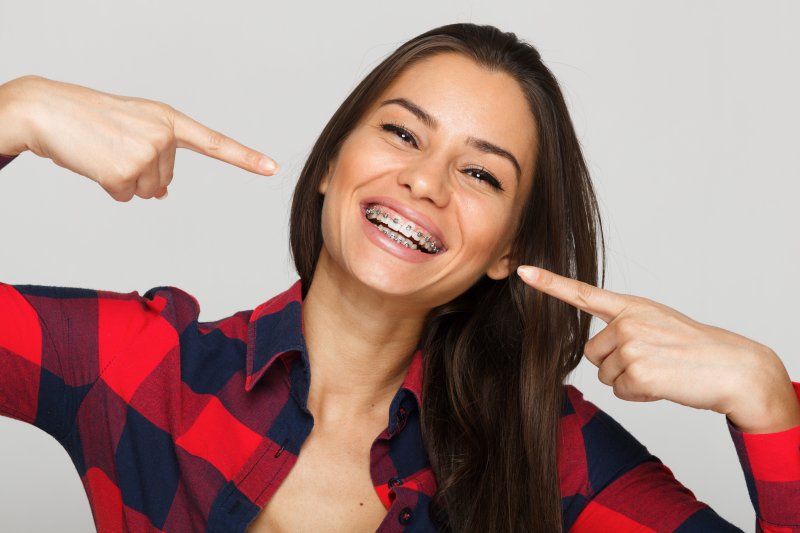 When you think of orthodontic treatment, what's the first thing that comes to mind? For most people, it's a mouth full of metal wires and brackets. Braces are one of the most traditional and widely used methods of straightening teeth. Although everyone knows them for their ability to give you a straighter smile, there are other interesting things about them that aren't common knowledge. That said, here are six little-known, interesting, and fun facts about braces you probably didn't know!
The History of Braces Goes Way Back
Believe it or not, braces are almost 300 years old. The first set of traditional metal braces was made in 1728 by Pierre Fauchard, a French physician. To this day, he's considered to be the father of modern dentistry. Fauchard made braces that consisted of a flat piece of metal material that was connected to the teeth by a thread. About 200 years after their creation, dentist Edward Angle created brackets to help teeth shift into their ideal positions much more effectively.
NASA Made Modern Braces Possible
Did you know that NASA developed the alloy used in metal braces? Its intended use was as a heat-resistant material on space shuttles. However, since it maintains its shape when bent, it's perfect for making flexible wires that can be attached to teeth. What's more, it helps reduce discomfort associated with metal braces!
Braces Are for More Than Straightening Teeth
Most people get braces because they want to have a straighter smile. However, they can also fix irregular bites. Because of that, they can effectively treat oral health problems like difficulty chewing or swallowing, breathing issues, and speech impediments.
There Are Several Types of Braces
It may surprise you to learn that there are over ten different types of braces, with each one serving a unique purpose. During your initial consultation, an orthodontist will conduct an oral examination to determine which option is best for your smile. If you want something discreet and comfortable, you may want to consider Invisalign.
Every Orthodontist is a Dentist
While every orthodontist is a dentist, not every dentist is an orthodontist. That's because orthodontists must specialize in the prevention and treatment of malocclusions and other teeth irregularities. After completing dental school, they must spend an additional two to three years in an orthodontic residency program.
Braces Are for Everyone
You might think that braces are just for teens and pre-teens, but that's not the case at all. Nowadays, orthodontic treatment is an excellent option for patients of all ages! According to the American Association of Orthodontics (AAO), one million out of the four million who have braces are over 18 years old. That means it's never too late to get the smile you've always wanted!
Are you unhappy with your crooked or misaligned teeth? Contact your orthodontist in Jacksonville and ask about their orthodontic treatment options. A phone call will put you one step closer to a beautifully straight smile!
About the Practice
At Ortega Orthodontics, we are passionate about helping patients achieve their happiest, healthiest, most aesthetically pleasing smiles. Our team uses the latest technologies and techniques to ensure you receive the best orthodontic treatment possible and get results you'll never stop showing off. For more fun facts about braces, visit our website or call (904) 388-4600.