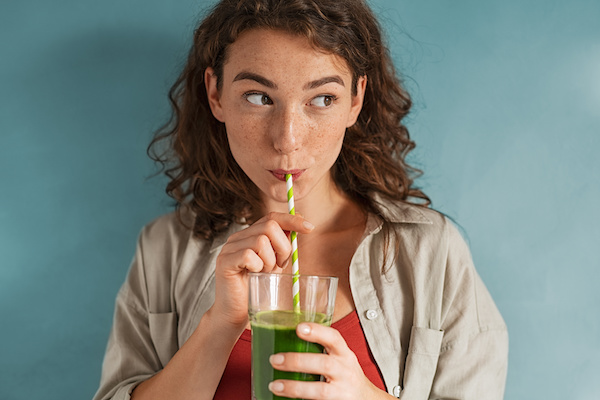 If you have just had braces put on, or are getting ready for the big day soon, congratulations! This is an exciting time. You will be used to wearing braces before you know it – and then it will be time to get them off! But just like with anything else, there is usually a bit of an adjustment period right after you get the hardware put on. Keep reading for 5 tips to help you get through your first week with braces. 
#1: Ask Plenty of Questions
The first tip starts before you leave the orthodontist's office. Make sure you ask any and all questions you have related to your new orthodontics – there is no question too big or too small! Double check you understand how to brush, floss, and clean your braces, what to do if a wire pops off, and make sure you have plenty of the extras, like wax, rubber bands, and anything else you may need.
#2: Stock Up on Soft Foods
Once you get home and in the first few days following the application of your braces, you will experience soreness. While it may feel uncomfortable, it's actually a good sign because it means your teeth are already starting to move. Plan to have lots of soft foods on hand to keep you well-nourished during this time period – great items to eat include yogurt, smoothies, pureed fruits/vegetables, cheese, soft bread, and mashed potatoes.
#3: Plan for Some R & R
You probably won't feel like doing anything too strenuous right after getting your braces on, so if you can, plan to rest and relax at least for the first 24 hours. This will help ensure you avoid extreme soreness and allow you to get back on your feet as soon as possible.
#4: Use Wax for Sore Spots
It's not just your teeth that will be adjusting to the new hardware – your gums and cheeks will also need to get used to the brackets. It is not uncommon for sore spots to develop. If this happens to you, cover the offending bracket with wax to stop the friction. Continue use until the sore area has healed.
#5: Practice Good Oral Hygiene
Of course, don't forget to keep brushing and flossing even as you're getting used to your new braces! It's more important than ever that you remove plaque and bacteria buildup, so continue to brush at least twice daily and floss at minimum once a day.
There you have it – five excellent tips for surviving your first week with braces. Got more questions? Reach out to your orthodontist, they're there to help make sure your recovery period is a breeze.
Meet the Orthodontist
Dr. William "Vaughn" Holland grew up right down the street from where he now practices. He offers exceptional orthodontic care for patients of all ages. He is one of only 10 specialists in the United States concentrating on both prosthodontics and orthodontics, making him the expert to turn to for the most complex cases. To learn more or to book an appointment, contact Ortega Orthodontics at (904) 388-4600.