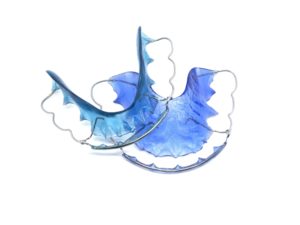 Fixing your bite and alignment with braces is a long commitment. The average treatment can take 18 to 24 months, but it's time well spent to achieve a straight, healthy smile. Nothing is more exciting than the day your brackets and wires come off. However, that's not the end of your orthodontic journey. There's another step in your treatment plan. Here's what you can expect after your braces are removed.
What to Expect When Your Braces Come Off
You might have heard people say their teeth felt slimy once they got their braces off. It's true that your teeth will feel a little different from what you might remember. Here are just a few things you might experience within the first few days:
Eating Will Feel Different: You've had to adjust your eating habits and techniques to protect your braces from damage. The first time you bite into an apple or enjoy corn on the cob might feel a little unusual. In no time at all, eating will feel normal again, and you won't put a second thought into the foods you put on your plate.
Your Teeth Might Be Sensitive: It's not unusual to experience temporary tooth sensitivity. You can avoid discomfort by skipping any hot or cold foods and drinks until your sensitivity subsides.
Your Calluses Will Go Away: Calluses might have formed on the inside of your lips and cheeks to protect the soft tissues from your brackets. Your calluses will go away as time passes.
You May Notice Discoloration: You may notice white spots on your teeth once your braces are removed. This can be caused by staining while your braces were on your teeth. Your cosmetic dentist can provide a whitening treatment to restore consistent results.
Maintaining Your Results
Now that you're finished with your braces, it's time to maintain your results. Your ligaments and jawbone still need to fuse around your teeth in their new positions. This can take several months, so your orthodontist will instruct you to wear a retainer.
Initially, they'll instruct you to wear it all the time or every night, depending on your needs. They will monitor your teeth and you'll need to wear them less and less as time goes by.
Your teeth will move back into their previous positions if you don't wear your retainers. Don't let the time or money you spent on your smile go to waste.
Your orthodontist will create the personalized retainers you need to safeguard your investment. There are many discrete options available, so you don't have to worry about unwanted attention brought to your smile. You can rest easy knowing your straight smile will last.
Dr. William Holland
Dr. Holland obtained his dental degree at the University of Florida College of Dentistry and continued his education in orthodontics and prosthodontics. He regularly continues his education to provide the latest innovations in dentistry to help each patient achieve their best smile. Request an appointment through our website or call (904) 513-1926.