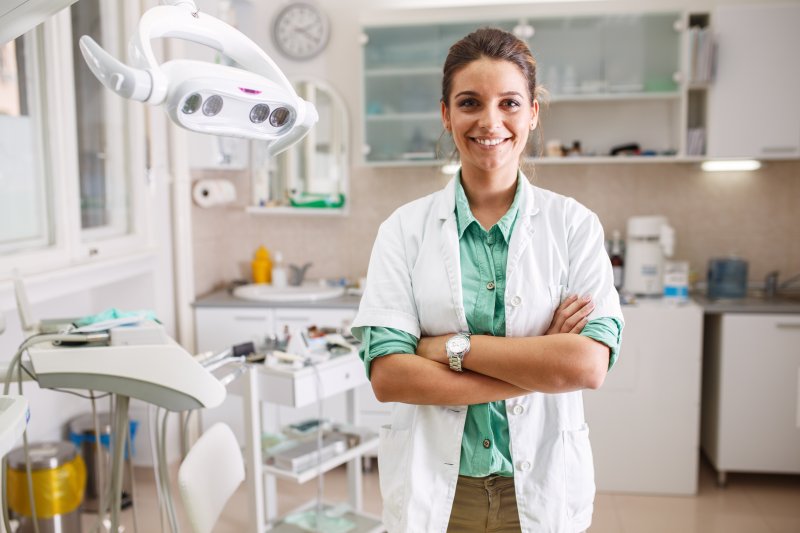 As a first-time orthodontic patient, maybe you're eager to start the alignment process. That's only natural – you want the straight smile of your dreams soon! Before you commit to treatment, though, you should learn its basics. Having the right facts will ensure you get great care for your teeth. Luckily, your Jacksonville orthodontist can help with that task. Read on to discover four vital questions you should ask at your first orthodontic visit.
"What's Your Orthodontic Background?"
Naturally, you want your orthodontist to have expertise. They won't straighten your teeth well otherwise. Therefore, make sure to ask them about their orthodontic background.
In particular, learn the orthodontist's education and training. It's best if they attended a reputable dental school – this background means they're highly qualified. Plus, those with more years in the field will have greater skills and experience. You could trust them to align your grin quickly and smoothly, providing a more comfortable treatment.
"What Treatment Options are Available?"
Speaking of treatments, different orthodontic offices offer varying kinds. You'll thus want to learn what options are available to you. To make care all the better, you could even have the orthodontist make personal suggestions.
While the details can differ, the best practices offer a wide range of orthodontic services. These might include traditional braces, Invisalign aligners, or specific surgeries. So, try to find out if your potential orthodontist offers these choices.
"How Long Will Treatment Take?"
It's very good to know how long your procedure will take. After all, this detail will strongly impact your schedule and lifestyle. That being the case, ask your orthodontist about the treatment duration beforehand.
Overall, the procedure timeline will depend on which treatment you choose. For example, traditional braces usually need one or two years to work. Meanwhile, Invisalign aligners can straighten teeth in as little as six months.
"How Much Will My Procedure Cost?"
As you'd expect, a treatment is only helpful when affordable. Anything too expensive will be beyond reach. With that said, remember to ask the orthodontist how much your procedure will cost.
Also, keep in mind that many practices offer financing options. Your orthodontist could draft a payment plan that fits your budget. Consequently, an otherwise-costly treatment can be brought within your price range.
There are many things you could ask at your first orthodontic visit. However, start with the four questions above – they'll keep you well-informed so treatment proceeds smoothly.
About the Practice
Ortega Orthodontics is based in Jacksonville, FL. Led by Dr. William Holland, our practice strives to provide a wide range of high-quality orthodontic services. We thus offer traditional braces, Invisalign aligners, orthognathic surgery, and more! Best of all, our team is well-equipped to treat patients of all ages – kids and adults alike can get straight smiles with us. For more information or to book a visit, you can reach us on our website or by phone at (904)-388-4600.